Notaroberto-Boldrini: It's a High Time for 3D Printing
Thes3D
This is a story of two designers: Loïc Notaroberto and Simon Boldrini.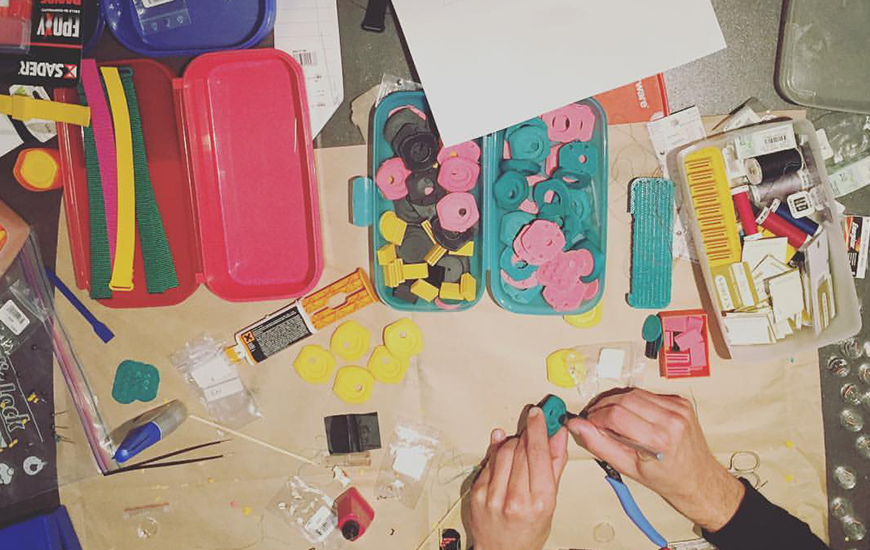 Having worked together in Belgium and Switzerland, they decided to start their own design studio. In 2016, Notaroberto-Boldrini was founded in Lyon, France. Their plan was simple: buy a 3D printer, design and make a sellable product. Experience gathered in the capital of watchmaking – La Chaux-de-Fonds has determined their first project – a 3D printed timepiece. They called it .step and it worked like a clockwork. Thus, designers became the manufacturers.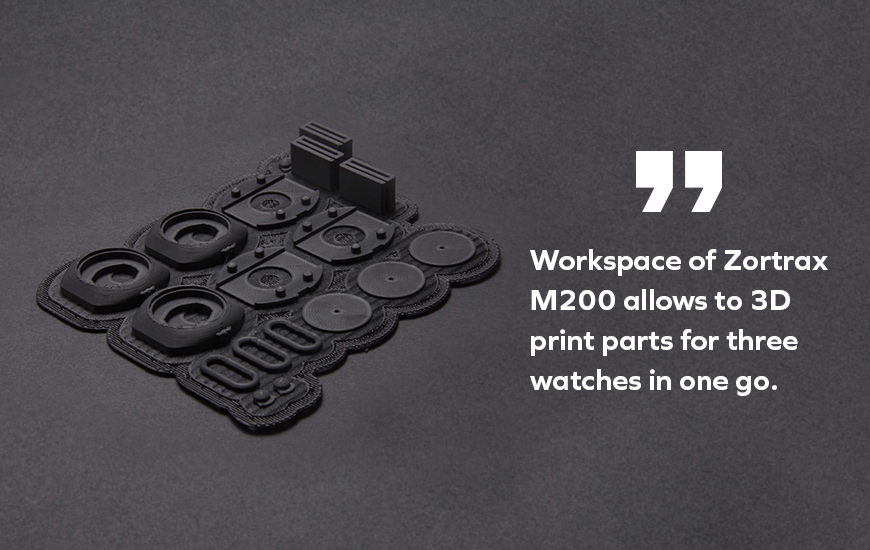 The founding concept of .step project was to combine the newest technology with a traditional craftsmanship. To be precise, Zortrax M200 3D printer and watchmaking know-how. The project serves as the studio's manifest too: except for the quartz movement installed inside, everything is handmade. They are involved in every aspect of the creation, at the same time showing the possibilities and advantages of modern technology. Watch.step is a unisex wristwatch, meant to be simple, yet bold in its minimalistic design. A 3D printed body is attached to wearer's arm with woven nylon strap.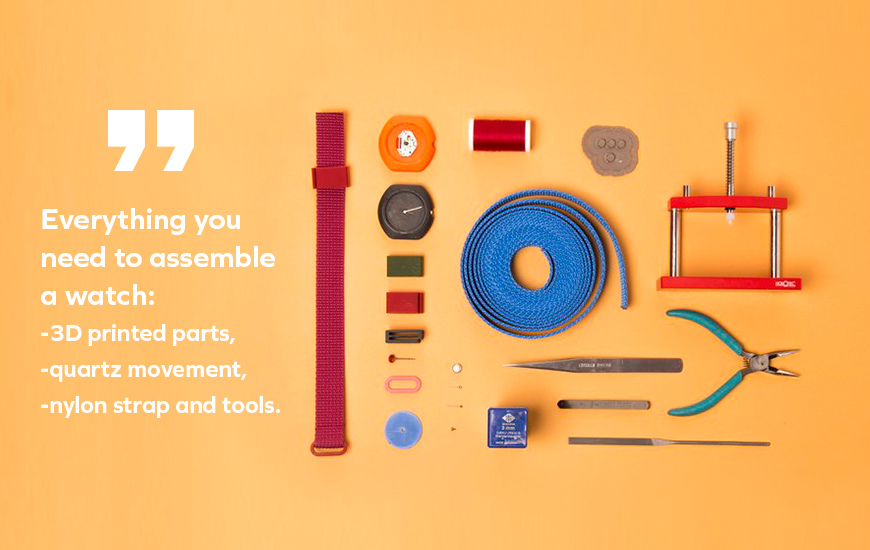 There's also another gain of having the 3D printer in studio: every design can be easily customized. Thanks to the external materials feature of Z-SUITE, Notaroberto-Boldrini can 3D print the products with material and color of client's choosing. Out of sheer curiosity, designers are experimenting with wood and terracotta-based filaments. However, by default they use Z-ULTRAT 3D printing material guaranteeing the highest durability and the most vivid colors. Interestingly, the creative duo intentionally leave layering visible to emphasize the production method and a subtle uniqueness of each print.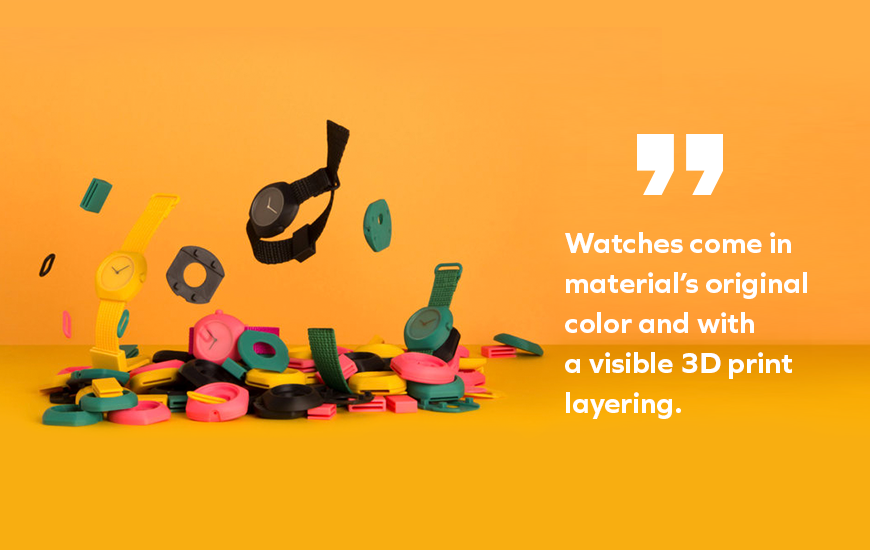 Every timepiece is meticulously handmade, still installation of hands proves to be the most difficult part. Simon laughs though, knowledge learned from renowned Swiss watchmakers pays off. His general tip is to remain calm and ever-watchful for detail. 3D printing time varies depending on the chosen material. Nevertheless, the whole manufacturing process including post-processing, assembly and final touches, rarely takes more than two hours per a watch. Reliability of every 3D print was one of the reasons for choosing Zortrax 3D printer.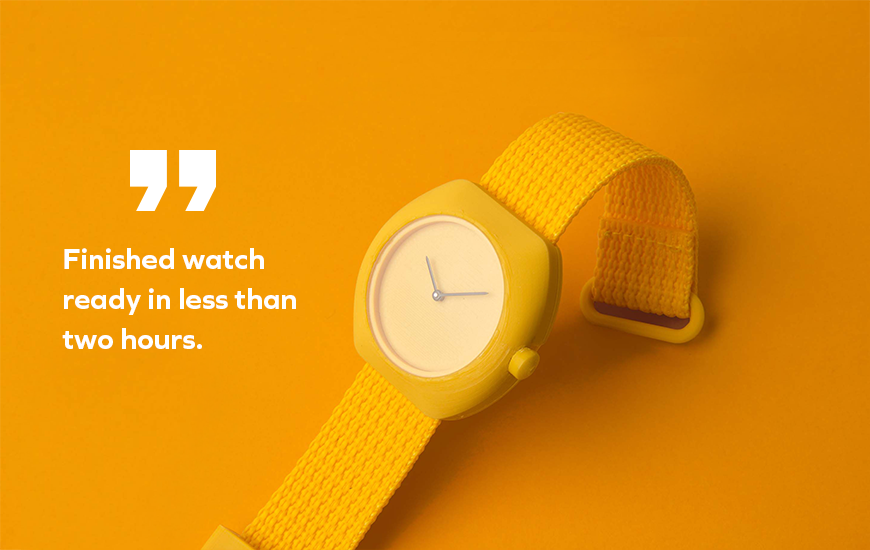 To make it even closer to client's taste, Notaroberto-Boldrin is working on new methods of personalizing and ordering of the watches. Next step would be improving the production capacity, namely acquiring more 3D printers to cope with the high demand. Everything leading to turning .step project into a brand. Furthermore, wristwatches were just the beginning. The aim is creating a whole collection of 3D printed daily accessories. Two other items (lamp and mirror) were already added to .step webstore, more are coming.