Buy the Creality CR-10 Max with an incredibly large build size of 450 x 450 x 450 mm. This 3D printer allows you to 3D print large models, prototypes and end use parts. Now make huge FFF 3D prints easily and affordably.
Main product features Creality CR-10 Max 450x450x470 mm:
Super large installation space of 450*450*470 mm gives you more freedom for large 3D prints
Building platform heats up very quickly & stable frame design thanks to triangular structure
Exact level via induction sensor & nearby measuring points
3D print with 0.4 mm nozzle for accurate 3D prints & 0.8 mm for fast ones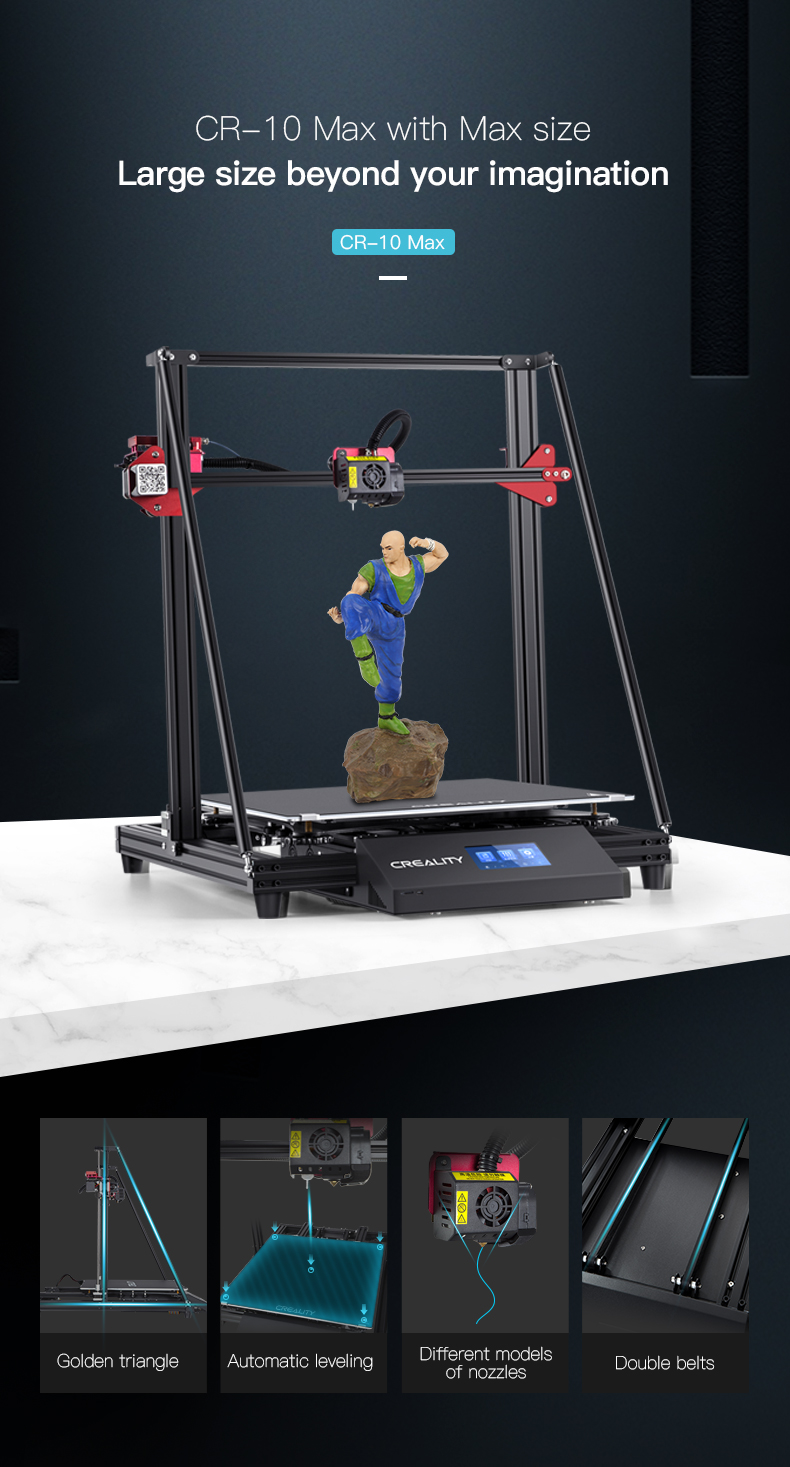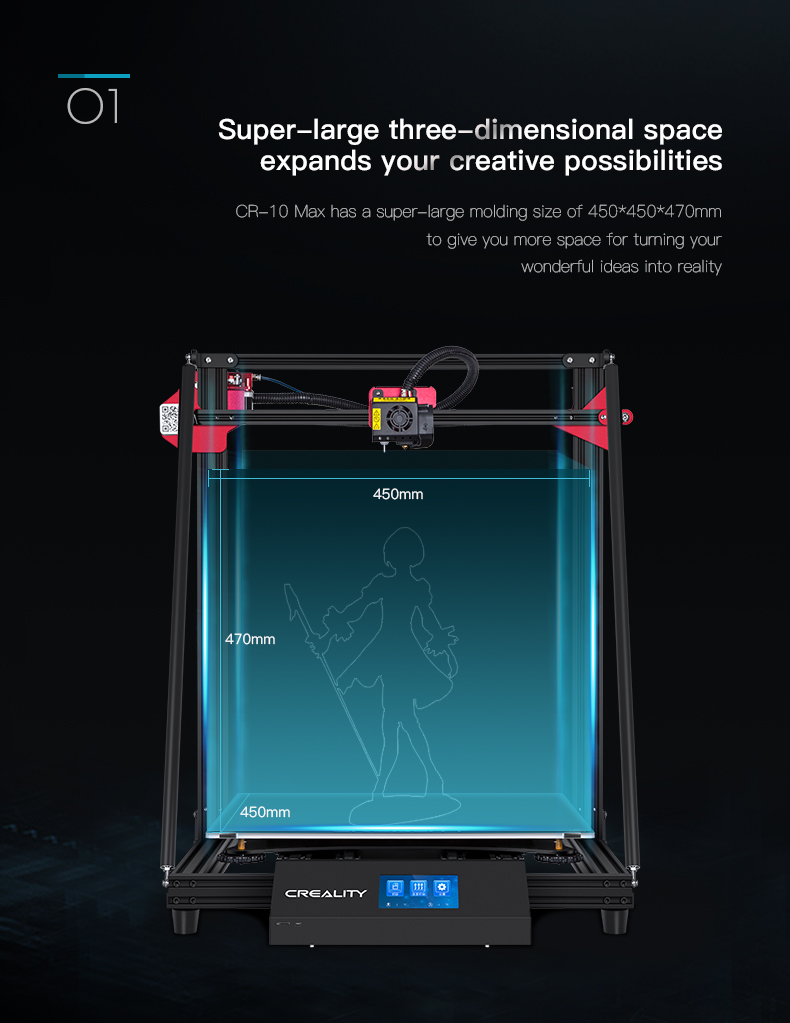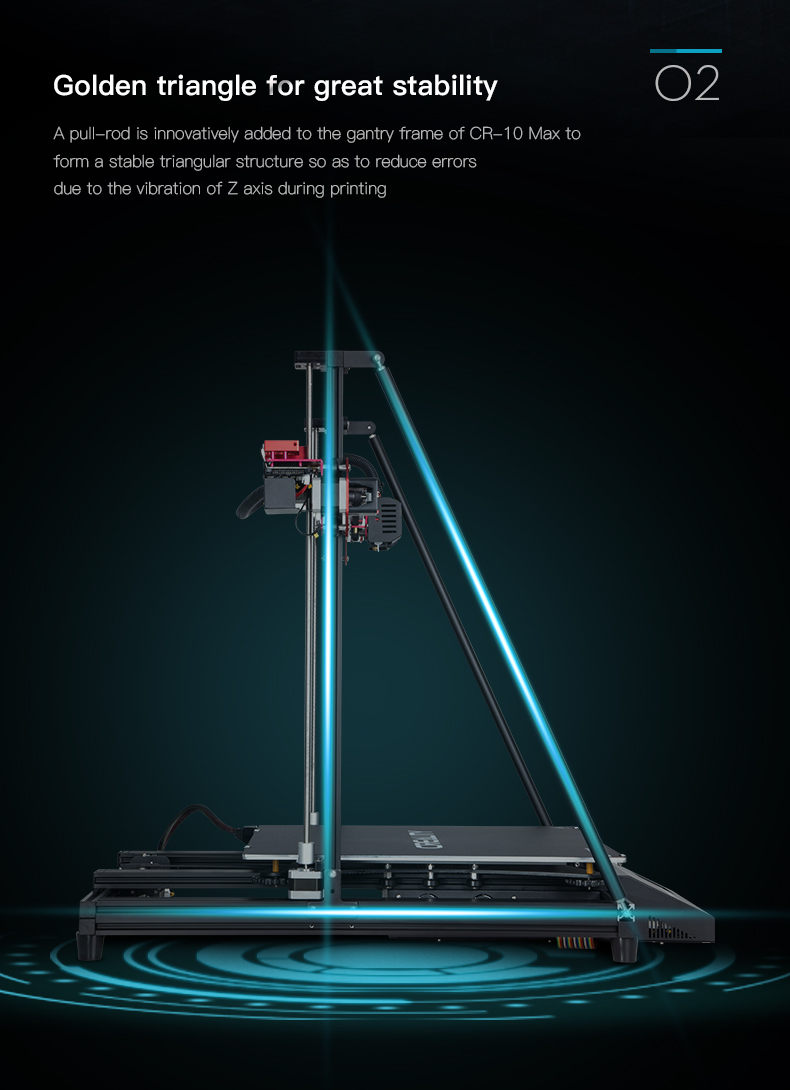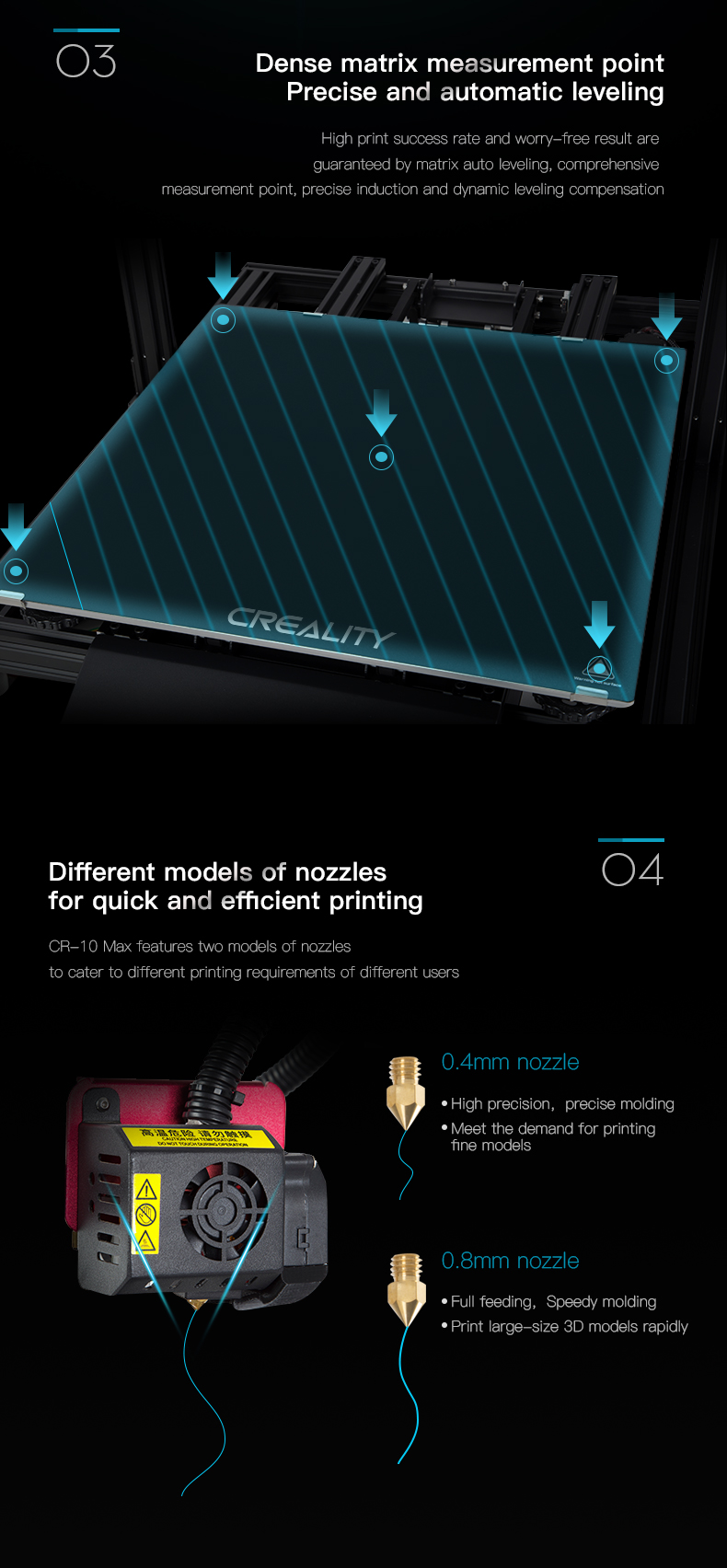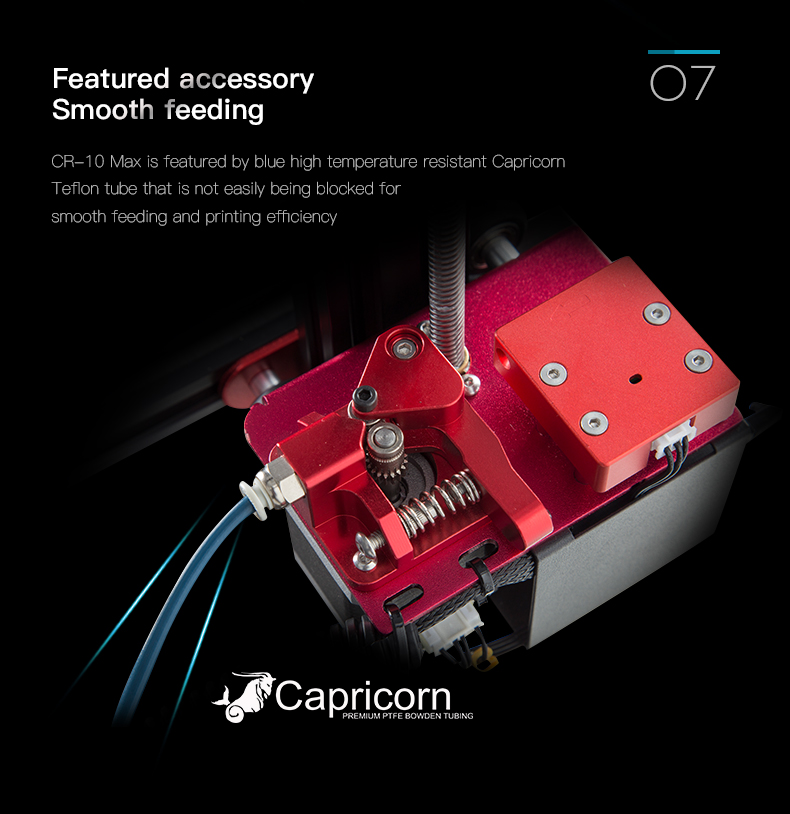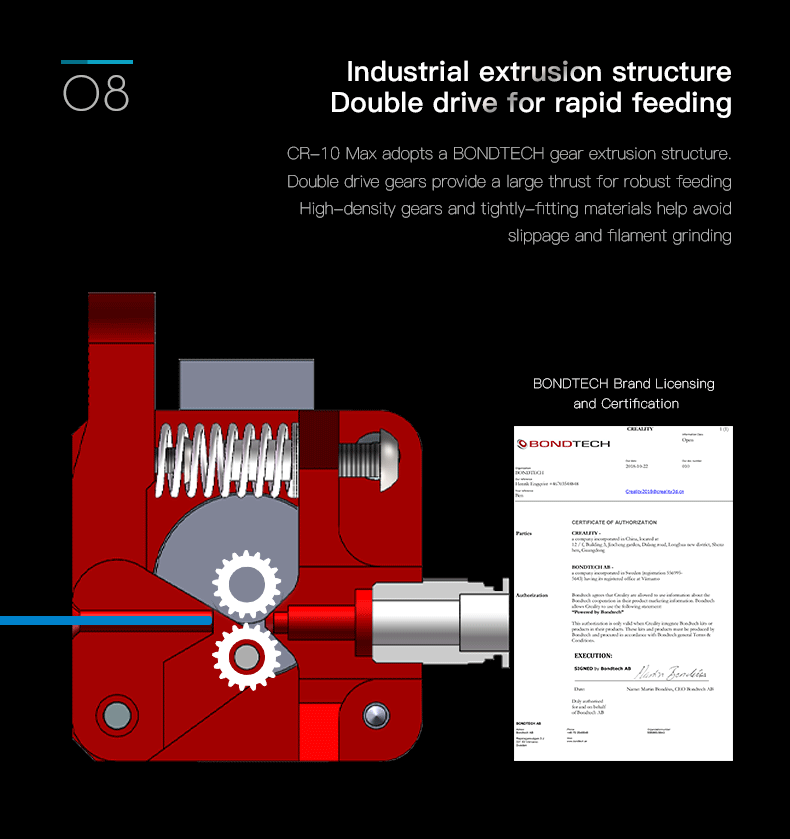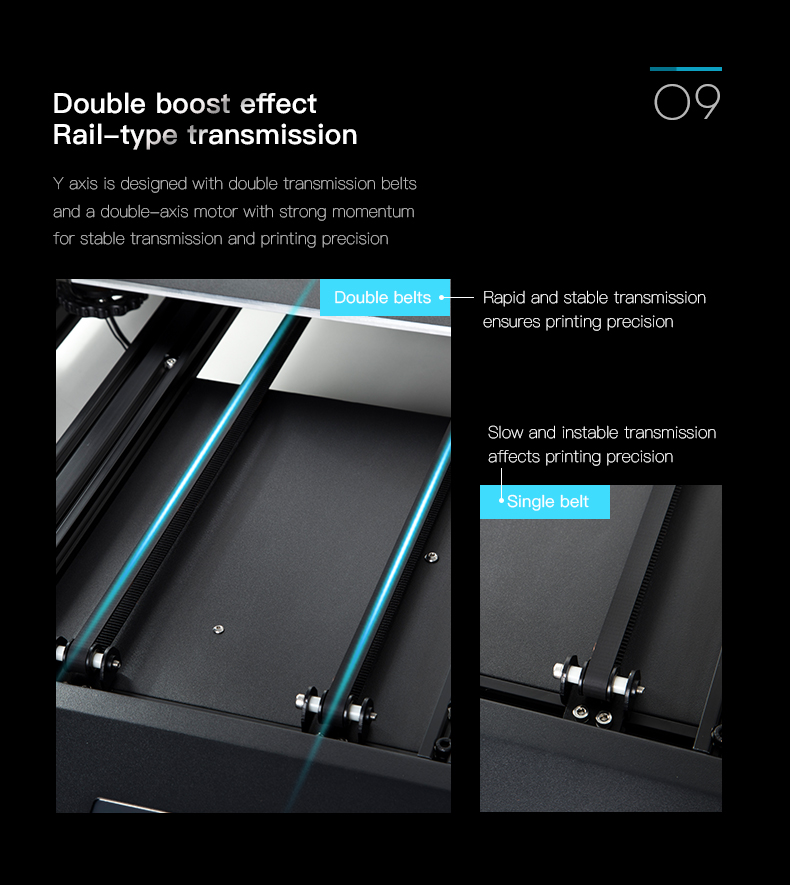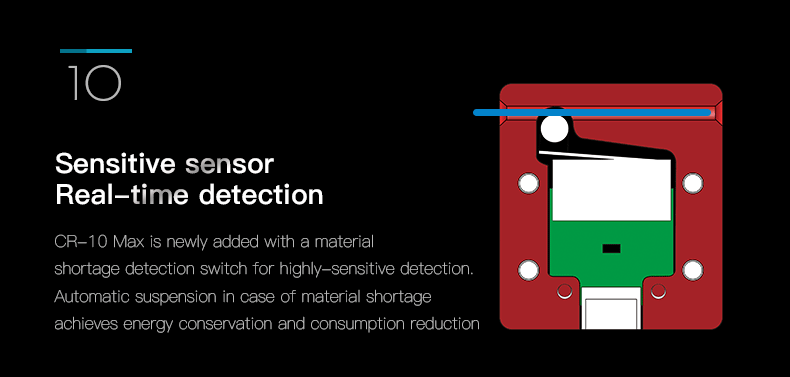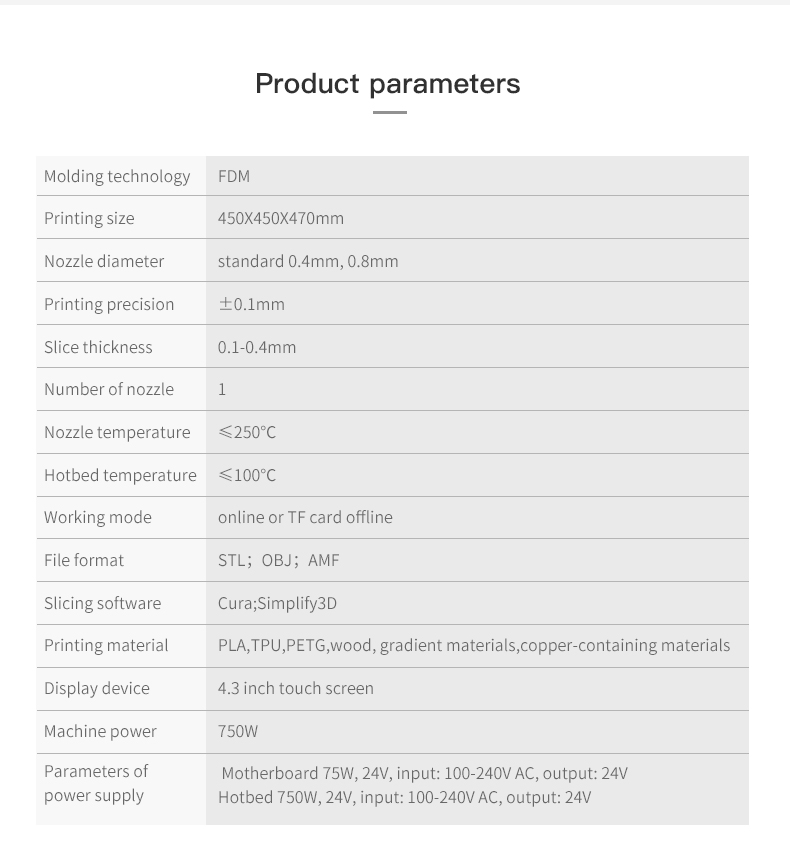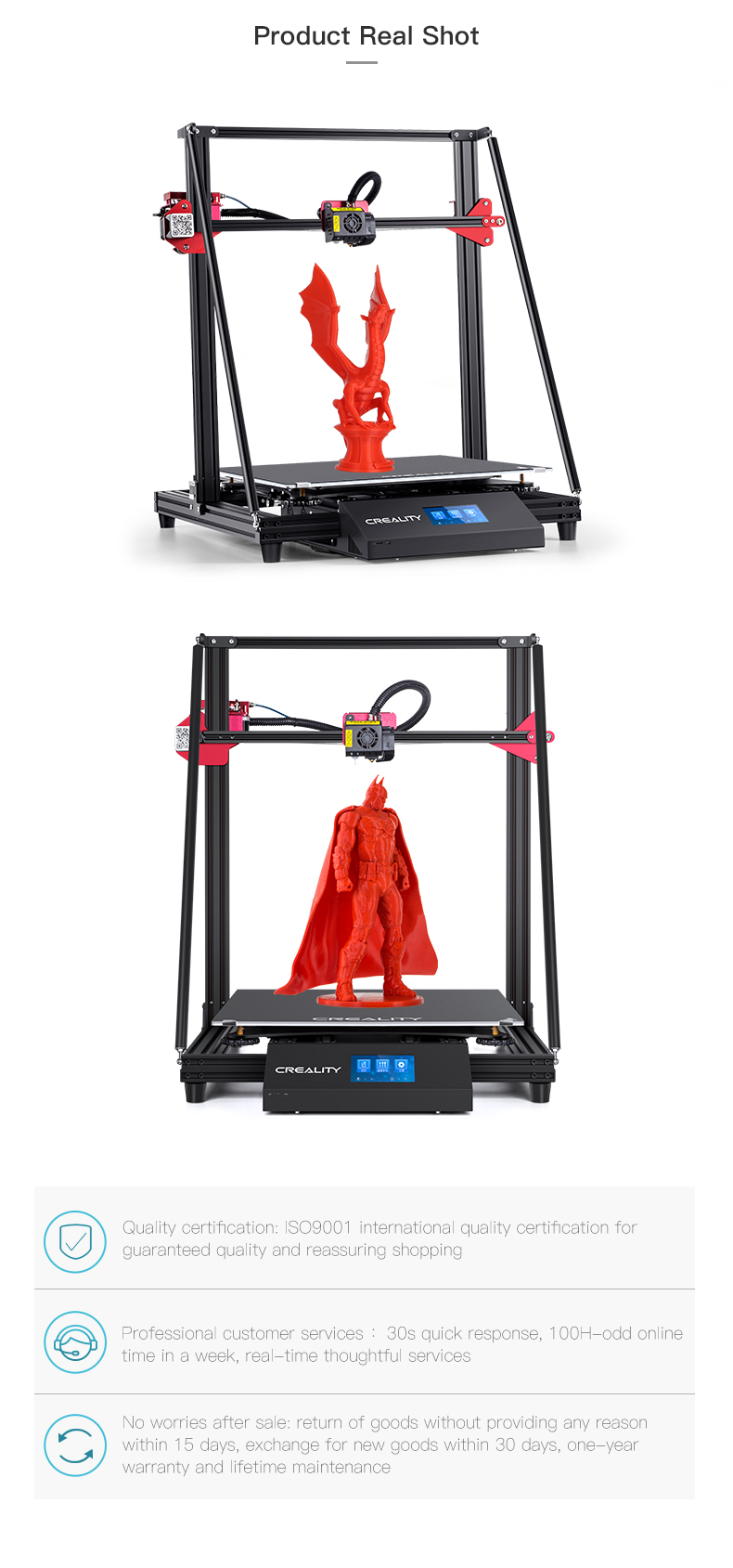 Buy the FFF 3D printer Creality CR-10 Max 450*450*470 mm and get a very big 3D-printer with big space, stable frame and high precision.